Onyx marble is made from the metamorphosis of limestone and its mail mineral is calcium carbonate. Marble is one of the Iranian natural stones that all Iranians are interested in. The transparency of the marble stones is so great that the viewer feels that he has gone to the seaside and has an image of the sea waves in front of him. These stones are highly resistant to cold and heat. This stone is called Rakham in traditional medicine. But it is known as Onyx in the world markets. In " What are the different types and colors of Onyx Stone" article's, we are trying to introduce you the types of Onyx stone and their colors.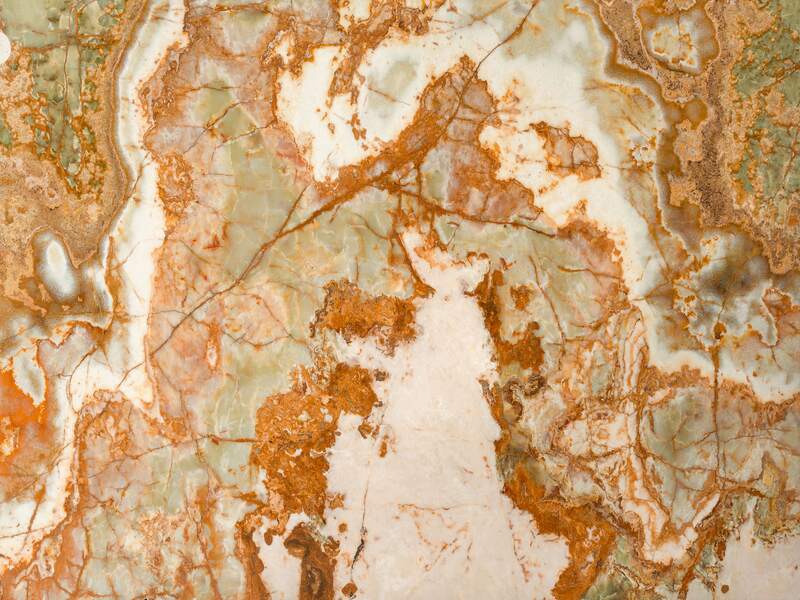 Types on Onyx stone
Types on Onyx stone is classified into the following types according to color. Marbles are divided into categories based on their color: white marble, green marble, orange marble, pink marble, red marble, blue marble, etc. These names are based on their appearance without considering the geographical area of their extraction . Also, another naming is done according to the place of its extraction , which is :
Pink Onyx Stone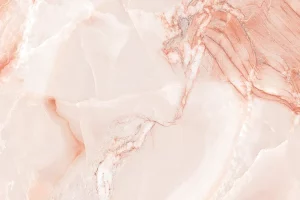 Pink onyx is considered one of the most beautiful stones in the world. This stone has a pink theme and black streaks and is mostly used in cabinets, stone artifacts, stone corridors, and the interior of the building. Pink marble is somewhat rare and expensive. This stone is available in Iran and Naqdeh mine of pink marble is located in Azarbaijan.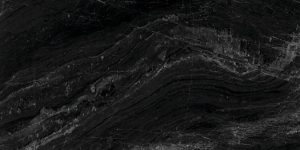 Black marble stones are one of the most beautiful building stones, and this color is formed by the carbonaceous material in the stone. Najaf Abad marble, Marshall black marble, Golden black marble, Mahalat black marble are the most beautiful and best types of black marble .Most designers and architects use black marbles in their slab dimensions to show them more and more magnificently. Also, keep in mind that in addition to the type of mineral, the amount of amount of mineral in the stone is also important.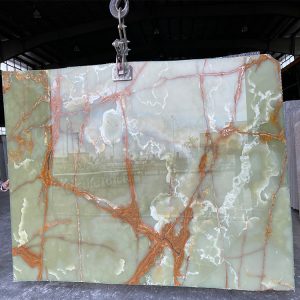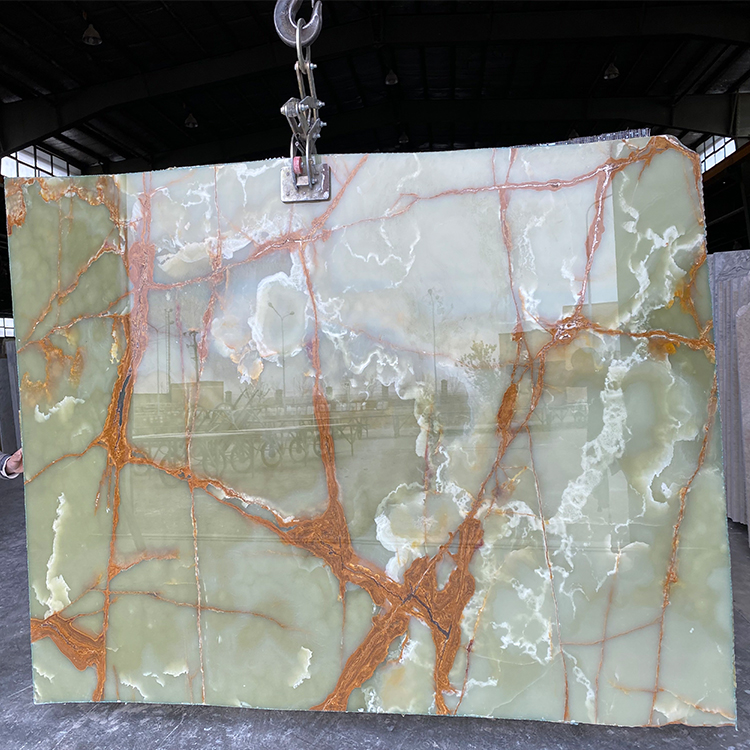 The green color in some marble building stones is due to the presence of chlorite or silicate minerals. Nain green marble, Sicilian green marble, Anarak green marble…. Are among the best natural green marbles.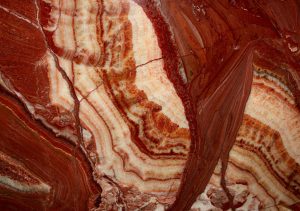 Red color is one of the exciting colors that gives a lot of positive energy to the space . This beautiful color in stones is due to the presence of hematite or manganese carbonate minerals. The best red stones in the natural stone market are: Bowanat red marble, Bejastan marble, Kerman red marble.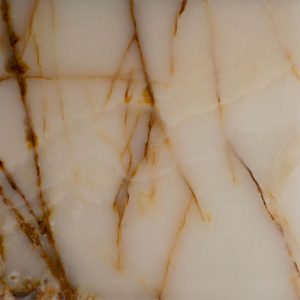 White onyx dose not have any minerals in its structure. For this reason, these stones have a completely white color background and are bright. The best white marble stones include Hersin marble, Dehbid marble, Birjand Ark white marble…
Marble Or Onyx Stone?
Marble (Onyx Marble) is a kind of metamorphic that consists of colorful minerals and calcite mineral is its main mineral. This stone is called Rakham and Hajar Al- Rakham in the texts of traditional medicine and is known as Onyx in the world markets.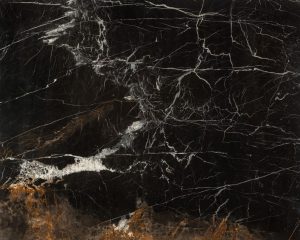 Due to its unique resistance and beauty, this stone has been widely used in pilgrimage buildings and Imams' Shrines, the Taj Mahal building , and sculpture. This luxury stone adds glory to the interior decoration and is worth investing in the interior design of the building due to its high strength and attractiveness. Famous artists  such as  Michelangelo and Leonardo da Vinci have used marble  stones in many of their works.
Why is the color of onyx stone different?
Considering the different colors in marble, you may be wondering what is the main origin of the difference in the color of marble stones? In order to have an accurate answer to this question, we must examine the factors affecting the color of marble. Marble stones that are extracted from different places and regions show that factors such as the geographical area of the mine and the composition of the raw materials have an effect on the properties and color of the marble stone.
In fact, these mineral compounds cause the difference in the color of the marble stone. The intensity of the colors also indicates the amount of compounds that make up the stone. Currently, the marbles that extracted from mines have white, yellow, green, pink, red, etc. Marble stone usually have a light background.
 Advantages of Onyx Stones
Onyx marble is used in various industries and has many advantages:
Onyx is very resistant to weather changes and is not damaged by cold, heat and rain.
This type of stones is highly polished and can be polished.
Marble has a shiny surface . The reason for this brilliance is the penetration of light into the stone and its reflection by the layers below.
Onyx marble stone dose not absorb heat, then its surface is always cold.
The materials in theses stones are hypoallergenic and do not retain dust onyx marble is easy to maintain and  we can clean with a damp cloth.
Onyx stone is used in the interior decoration of building , sculptures, making marble tiles and as wall coverings for luxury services.
Disadvantages of Onyx Stone
Onyx stone is a porous and soft stone and easily reacts against acidic materials and gets corroded
The price of onyx stone is higher compared to other stones used in construction and interior decoration.
Final Word
Onyx stone is a type of metamorphic stone that is one of the most expensive and rare stones. These types of stones are mainly used in stone artifacts such as vases, stone statues , etc. This stone is found in different types and colors , among which we can maintain red onyx, green marble, blue , black and etc. Kalhor Stone site is at your service with enough experience in Onyx marble knowledge to help and guide you in buying ONYX marble stone.