Stone kitchen countertops have been popular for decades for their elegance and inherent luxury. With so many different types of stone countertops on the market, it can be so hard though, to choose the best and suitable one for our kitchen. By choosing the wrong surface you are gonna risk damage to your countertop. At Kalhor stone, we aim to help you avoid such costly mistakes and choose the best and most suitable one to multiply the beauty of the kitchen.
Marble slab
Marble remains the top choice for many homeowners when it comes to selecting kitchen countertops. Marble slabs and backsplashes are so popular. And the material has been attracting fans for millennia.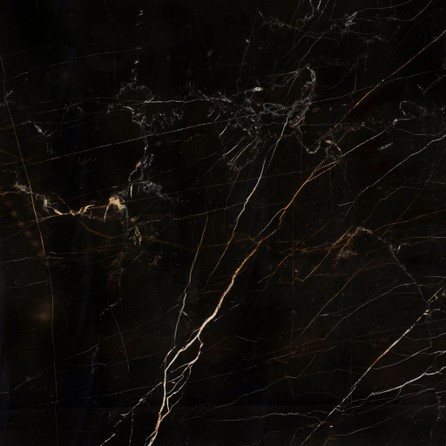 The beauty and heat resistance of marble is mentioned primarily because of its reputation for its beauty and patterns as a superior design choice and one of the most delicate natural stones.  Marble has been used for centuries in classical sculpture and as a luxurious building material.  Marble is actually a metamorphic stone that is formed naturally by placing limestone or dolomite under extreme pressure in the earth's crust. 
Impurities cause marble to form in a wide variety of colours and patterns, which contributes to its desirability as a design element.  Despite its popularity, marble is not as durable as the other options listed.  It is porous, highly susceptible to stains, and not as hard as dolomite, granite, or quartzite, meaning it is more prone to scratching or cutting.  However, marble is highly resistant to heat, so if you want to use it for kitchen countertops, you must seal it completely so that it is more resistant to stains and scratches. Marble is a natural material with perfect variety and depending on which species you choose and how it is cut.  This creates a really lovely natural pattern, which cannot be achieved with many artificial materials.
The variety of marble stones is also very large, but one of the best and most beautiful of them is the pink marble that is extracted from the mines of Iran. The smoothness and elegance of the pink marble with its beautiful and unique veins make it look like a pink jewel.  Let it stand out in the heart of the house. 
Orange and multi-color marbles are also among the most luxurious marbles used in the kitchen, especially if the ability to pass light in the marble is used correctly and the marbles are exposed to the background light, their beauty becomes breathtaking and eternal.  Candy marble is one of the original and lovely marbles for kitchens.  Blue Onyx is one of the pacifier and soothing marbles and transfers the spirit of the sky to the earth. 
Black Onyx marble (Black Onyx, which has millions of years of origin in the depths of the earth, is reflected in its beautiful motifs and… there are countless varieties of marble stones with amazing features of design and pattern, for every kind of taste, which can be used in kitchens.
Since no two marble slabs are exactly the same, each marble countertop will be completely unique.
Because of its very high price, marble is often not seen on the entire surface of kitchen counters. Most of the time, its luxurious appearance is limited to use in the island or part of the table that is intended as a cooking centre.
We examine the features, advantages and disadvantages of marble together.
Advantages of using marble countertops:
It is waterproof and heat resistant.
It adds to the real estate value of a house.
It is a very beautiful stone with unique veins.
Disadvantages of using marble countertops:
It is expensive.
It is easily scratched and difficult to repair.
It is a porous stone and stains easily.
It can suffer dents.
But as long as you pay enough attention and choose carefully, know what to expect, and care for white marble slabs, they can be a beautiful, high quality, durable and functional choice for your kitchen design that will last a lifetime
If you decide to use marble for your kitchen counter, we must say that you will encounter a wide range of colours including black, grey, yellow, green, pink, etc., which will make it difficult for you to choose. However, white marble is considered the most popular option for kitchen countertops because, in addition to having a fresh and clean appearance, it also matches any type of interior design.
Some marble countertops have prominent veins and others are smooth and indented. Impurities in countermarble change to other colours over time, which adds to their beauty. After all, marble gives splendour and glory to the kitchen decoration due to its smooth and mirror surface, and due to its high strength and attractiveness, it is worth investing in the interior design of the kitchen.
If you're willing to pay more for your home's interior design, the kitchen is the best place to return on investment. Because the kitchen is seen as the heart of the house. Meals are prepared there, family members gather there more often, it is a great place to hold friendly and family gatherings, and magical things happen in the kitchen. By choosing suitable and attractive materials for kitchen cabinets, countertops, island, flooring and minor decorations, you can give your kitchen decoration a luxurious effect and increase the price of your home. Kitchen countertops are one of those options that are worth the investment, although they are expensive and require more care, but remember that sometimes a little extra effort can pay off big.
Besides its natural beauty, there's a reason marble has been so popular for sculpture: It's easy to work with tools. Marble can last up to 100 years, but it also needs attention and maintenance. Rest assured that despite all this, Marble will work for you for a long time and no doubt by those features, they are the best choice.